Biello Sobrarbe (from Guaso to Bárcabo)
The southern half of the region is called Biello Sobrarbe. A large part of the Sierra y Cañones de Guara Natural Park makes up this territory. Its highly valued historic-art heritage is complimented by its extensive natural heritage, which is becoming ever more significant thanks to promotion of the Guara area. 
In nearly all the villages you pass through you'll find magnificent examples of traditional 16th and 17th century architecture, some of which sadly lie in ruins.
Perched up on a hill with its 12th century church and its 16th century "esconjuradero", Guaso provides an excellent view point from which to admire the lower stretches of the River Ara.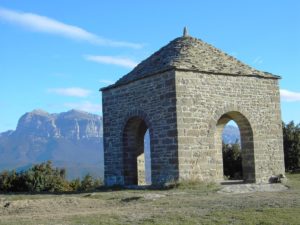 Santa María de Buil boasts two splendid churches but only two occupied houses within the village, highlighting the historical importance of this community and the difficulty of living there in modern times. It sits up on a hill in the middle of a high plain from which star filled skies and dramatic sunsets can be enjoyed. The church of San Martín is in   Romanesque Lombard style (11th century) and is a National Monument.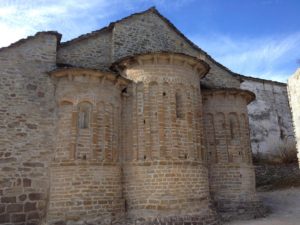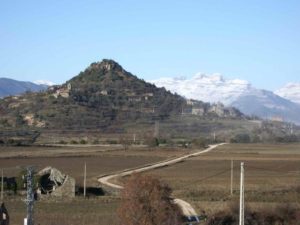 When in Lecina, a not-to-miss feature is the 1000 year old "Encina", an immense holly oak occupying 600 square mts of space. You can also visit the caves of Barfaluy with their UNESCO World heritage cave paintings.
The nearbye village of Betorz has a striking system of vaulted cisterns and some of the most beautiful walled paths in the province.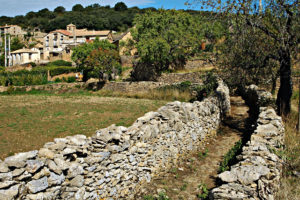 Arcusa, Paules de sarsa, Almazorre, Bárcabo… are villages made up of noble, sturdy houses built with a lighter coloured stone from the local area (Tierra Buxo).