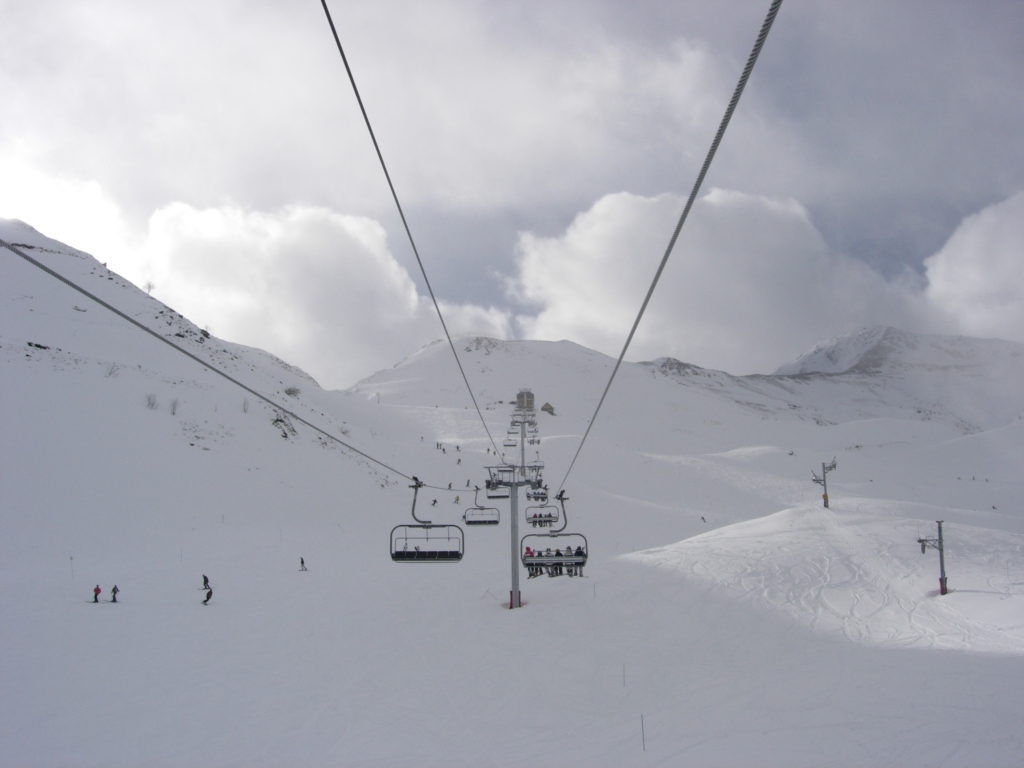 Piau Engaly Downhill ski resort:
If holidaying with small children, always bear in mind the length of your route to avoid demoralizing them and to ensure yourselves a good day.
A highly accessible circular resort at the foot of the slopes that has been carefully integrated into the landscape of the Valley l´Aure. Piau has committed itself to the preservation of the nature that surrounds it with the aim of creating a clean and pure environment for its visitors.
Sitting between altitudes of 1860 and 2600 metres, Piau-Engaly is a resort for sportsmen, mountaineers and people with a passion for nature and snow sports.                                                                                                          Skiing in Piau you'll be able to enjoy the first "module" run that goes from the highest peak in the resort right down to the lowest point, taking you over jumps and through loops of various different skill levels.
Piau-Sobrarbe: 2 environments, 1 destination
In 2015, Piau (France) and Sobrarbe (Spain) joined forces for the good of both sides. : Two countries with one borderless tourist destination, where nature, culture and gastronomy combine to double the pleasure of your holidays and make the experience twice as rich. This new alpine tourist destination stands out for its originality and will leave you with unforgettable memories of your stay thanks mainly to its carefully protected surroundings where adventure and well being take first place.
Saint Lary official website
Saint Lary alpine ski resort :
If holidaying with small children, always bear in mind the length of your route to avoid demoralizing them and to ensure yourselves a good day.
A family resort with more than 100 km of slopes linked up by around 30 ski lifts and with 270 snow canons to ensure permanent snow.
The rsort has three areas:
Saint-Lary 1.700m, also known as the Pla d'Adet.
This is the old part of Saint-Lary that sits at the top of the ski lifts arriving from down in the village and just next to most of the alpine accommodation.  This area has recently been upgraded and specifically designed for beginners, families and children. Up here you'll find the ski schools, the kindergarten, the Piou-Piou club, the fun slopes and the beginners' pistes like the school-slope and the kidipark both of which have covered conveyor belt lifts. A long wooden board walk at the side of this area allows non skiing friends or family to be close by and gives them direct access to the shopping area with its terraced bars and restaurants, its press and tobacco shops, supermarket, Spa and ski hire shops.
Saint-Lary 1.900m «Espiaube»
St Lary 1900 "Espiaube" is an intermediate area that begins at 1,650 m at the car park in Espiaube. This is a transitional sector, with blue and red pistes running through it from the upper parts of the resort, and also a sports zone with some excellent red and black runs in the forest on a north facing slope. It has a mountain restaurant which is also accessible to non-skiers.
Saint-Lary 2.400m «Vallon du Portet»,
A huge range of slopes and 360° views of the Pyrenees  .
Saint Lary resort in Nevasport
Saint Lary official website