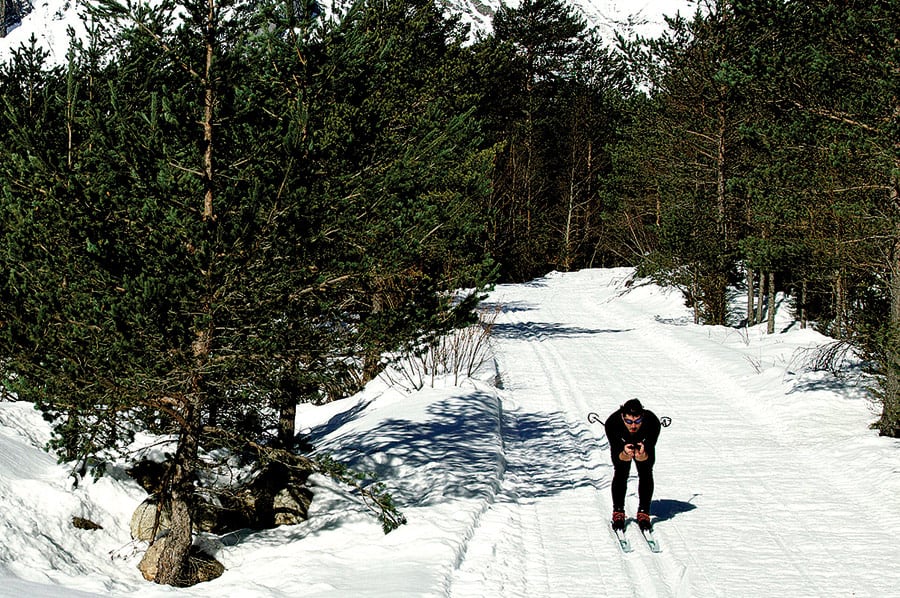 Cross country skiing circuit in Pineta:
This is an easy route suitable for families. Consider carefully the duration of the route if you are going with small children in order not to tire them out too much, and to be sure of a good day out for everybody.
The Pineta valley is one of the most attractive in the Aragonese Pyrenees, thanks to this it's the ideal place to try out cross country skiing for the first time. The route is practically all on the flat and is more like going on a long walk on skis to discover the valley.
The tracks are marked and access is free (winter 2016-7). There is ski hire at the petrol station in Parzan. (Parzan is not actually in the Pineta valley, but is 4km to the north of Bielsa).
The Pineta Nordic Area is situated in the surroundings of the Monte Perdido National Parador, 10km from Bielsa. In optimum conditions the marked circuit can be as long as 11km.