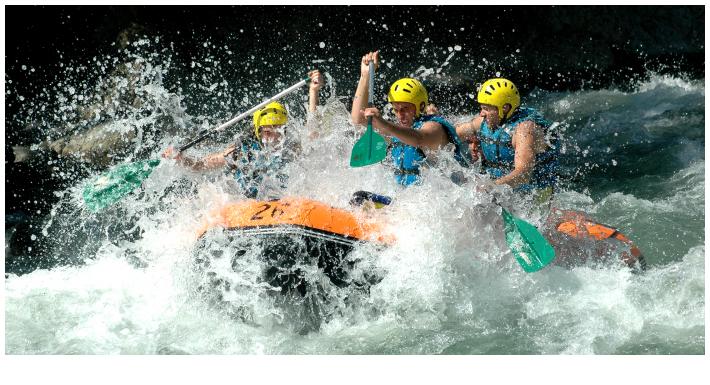 The Pyrenees in Huesca is a water sports paradise.  The arrival of spring brings the thaw, and with it, the best season for river descents in any kind of boat or vessel.
One of the most popular types is rafting; a fun, family friendly activity. The Pyrenean rivers, with their abundant water flow and rapids are a guarantee of unforgettable and exciting adventure.
For the more daring, white water canoeing is without doubt the most exhilarating and dramatic river activity. Local adventure companies offer courses for those wishing to learn the basics of canoeing.
It's important to take into account the characteristics of each sport, and your own capabilities, before seeking out the appropriate professionals or a qualified instructor.