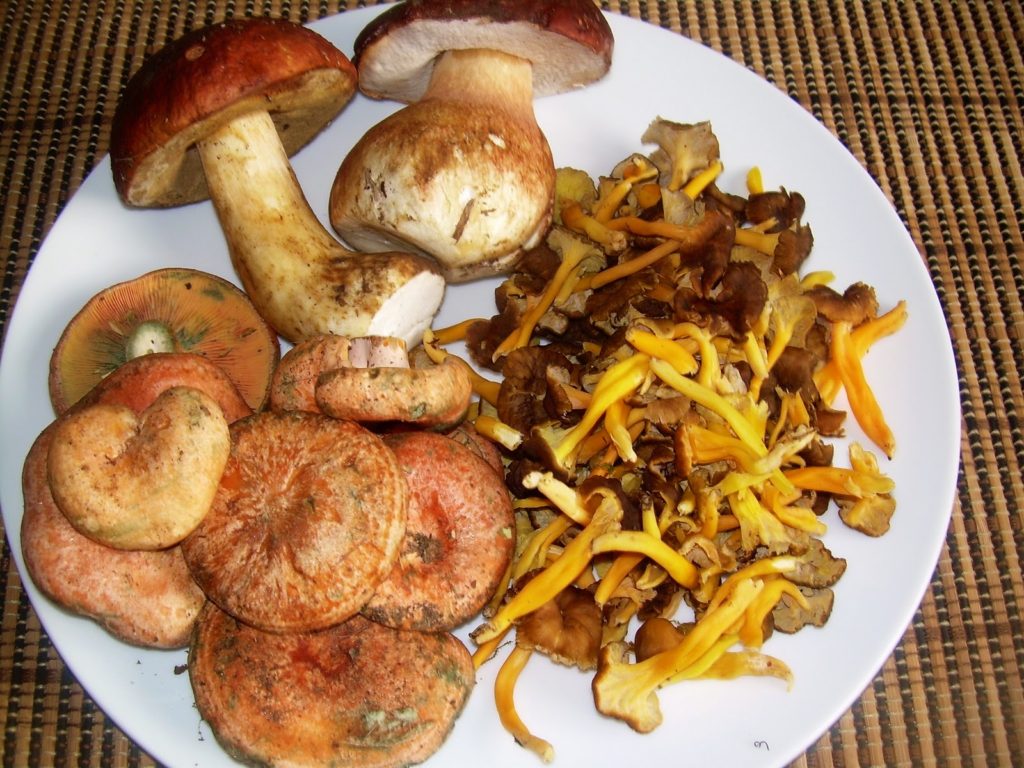 Sobrarbe is an excellent place for mushroom hunting thanks to its wide range of  different altitude sites and its varied habitats.
Many of the Sobrarbe village's town halls have gathering zones in their woods for which you must get a permit to pick mushrooms.
Three such places are El Pueyo de Araguás, Bielsa and Laspuña.
These day-permits can be bought for a small fee and allow mushroom picking in designated areas under a set of rules and norms.  Careful not to pick any without a permit as fines may be applied!
When foraging please respect the surroundings by not treading on or pulling up poisonous mushrooms (they have a role in biodiversity) and above all, when in doubt, never eat a mushroom unless you're 100% sure you know it's not poisonous. Mushroom poisoning is common at this time of year and can be very serious.
In autumn Mushroom day events are held in Sobrarbe, dates can be found in the events section of this web page.
Useful links:
Normas para la recolección de setas
Fichas de las setas más comunes
Recolección de setas y extravíos: algunos consejos